Something new we just recently announced after 2 years of R&D:  KonTour X Impression Film
Why X?  Because X marks the spot - the EXACT spot of maximum pressure on your butt bones. (ischial tuberosities)
We'll be mailing clients an 11" X 17" sheet of silver and graphite impregnated KonTour X Impression Film that we had developed specifically for us. It measures very low pressure - from .5 to 10 psi.
You strip down to your skivvies and sit on it on a hard surface - a stair step is ideal - to mimic riding position. After a minute you get up and pull a clear protective sheet down over the impression to protect it. You send the impression back to us with your OEM seat.
We scan and digitize the impression with a $20,000.00 scanner that maps pressure points - but more specifically the EXACT location of the tips of your ishcial tuberosities - your "sit" bones. With the digitized impression - and your weight - we now have a specific "butt print" to build your seat utilizing different density 3M visco and spherical foam layers.
No more guessing what will work best for each individual rider.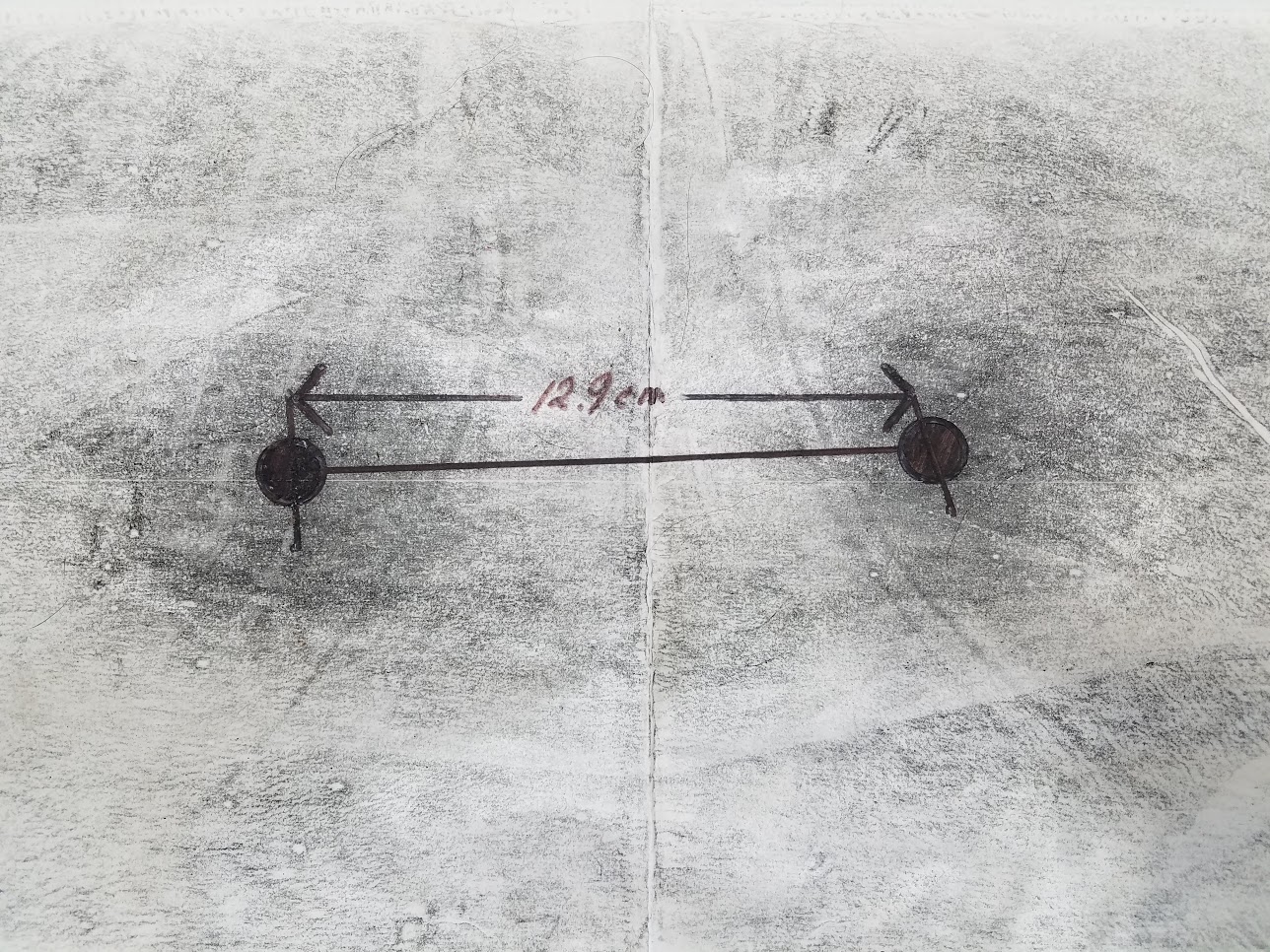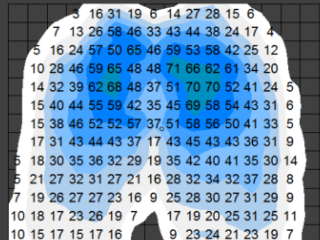 Above is a picture of what a "butt print" looks like just after sitting on it and making the impression - before scanning and digitizing. It's not that distinct to the naked eye, but there are thousands of data points available. In this impression, you can see that a customer's ischial tuberosities are exactly 12.9 cm apart center to center and the axis are tilted. That's probably WAY too much information!
To the left is the digital version we refer to when building your seat.  Higher numbers indicate higher areas of  corresponding pain when sitting on an OEM seat.  Numbers above 60 indicate areas of severe pain